 Ostrom Climate is one of North America's leading providers of carbon management solutions. Based in Vancouver, British Columbia, our team bridges the gap between commitment and action for people and organizations rising to the global challenge of climate change.
Ostrom Climate Solutions Inc.
Suite 300 – 948 Homer Street,
Vancouver BC, V6B 2W7
Canada
604.646.0400
All
Executive Team
Marketing & Client Engagement
Carbon Management & Innovation
Domestic Land Use
International Land Use
Operations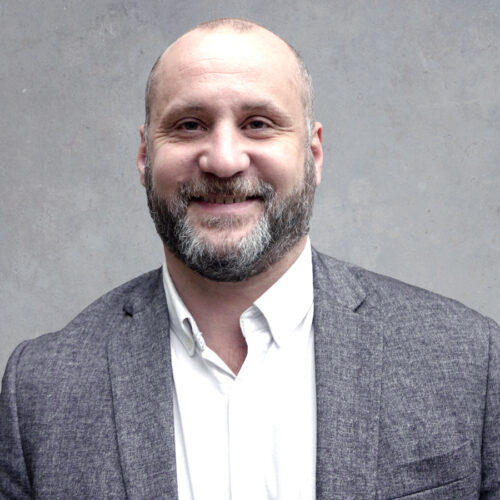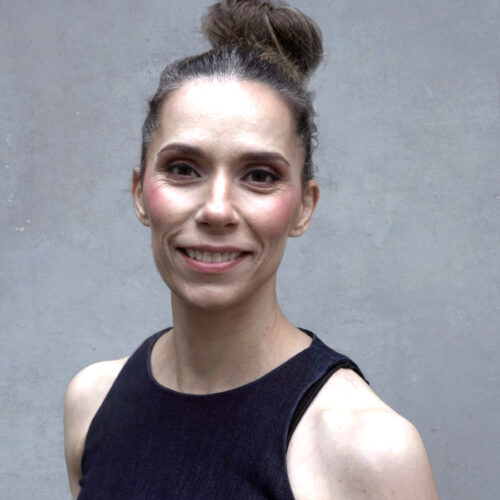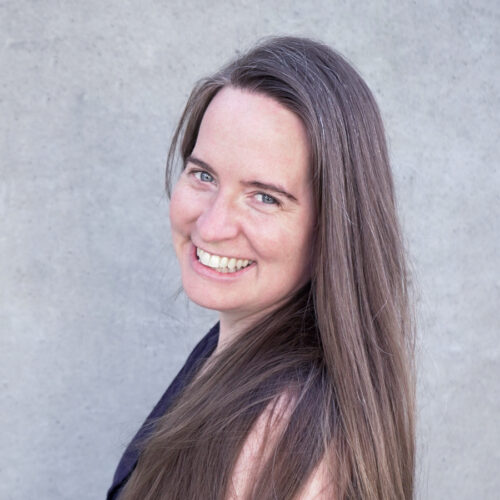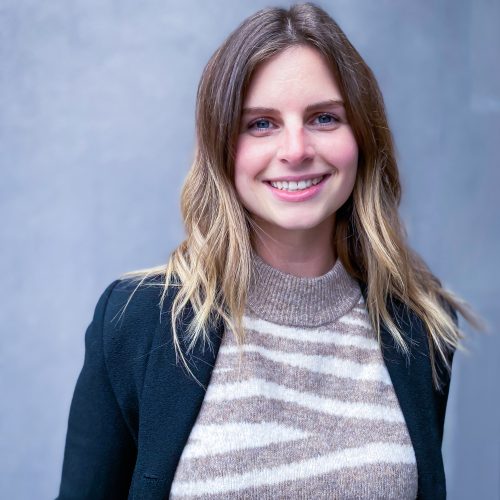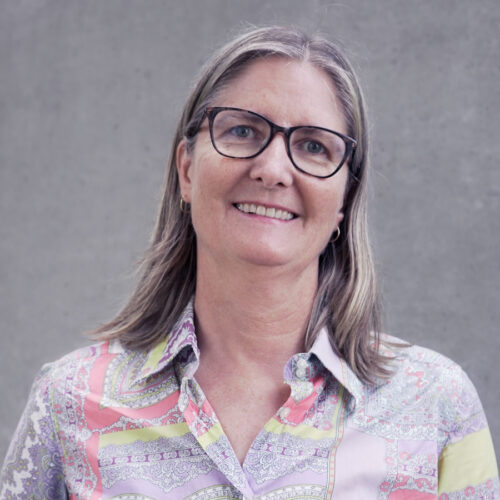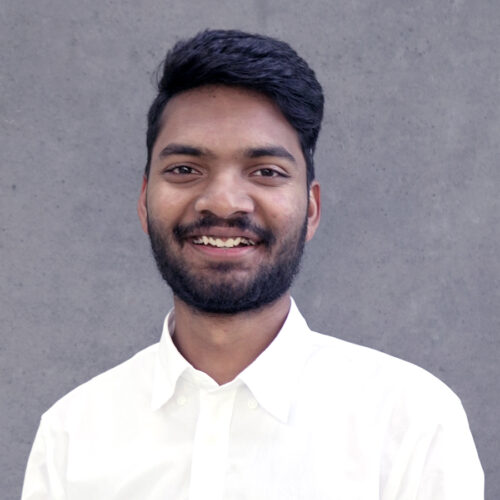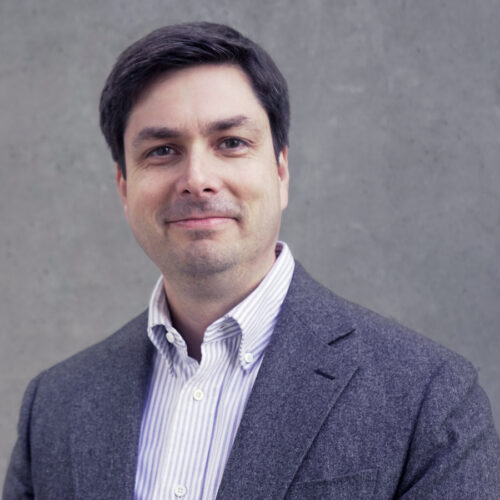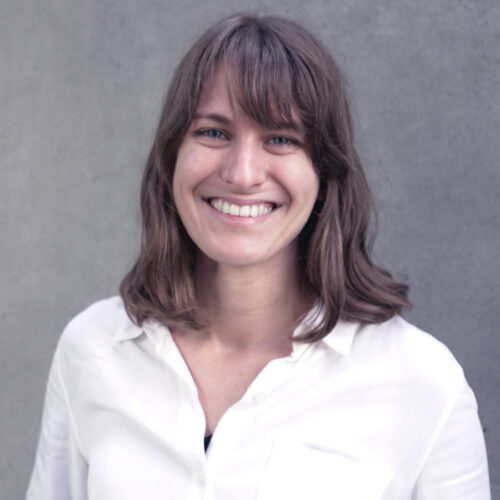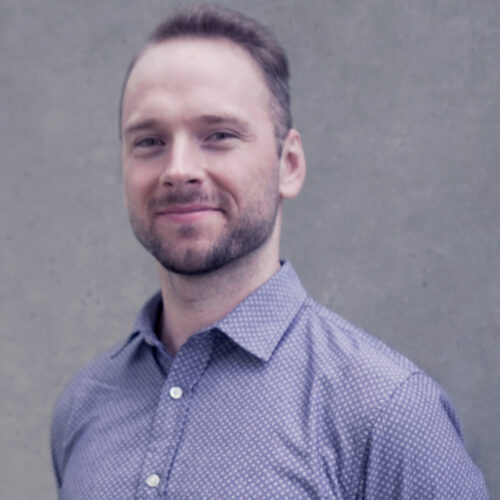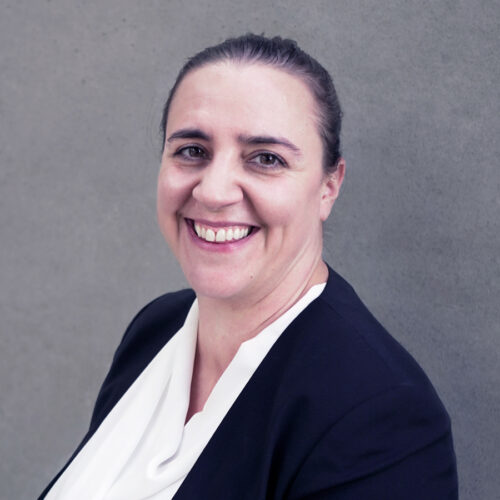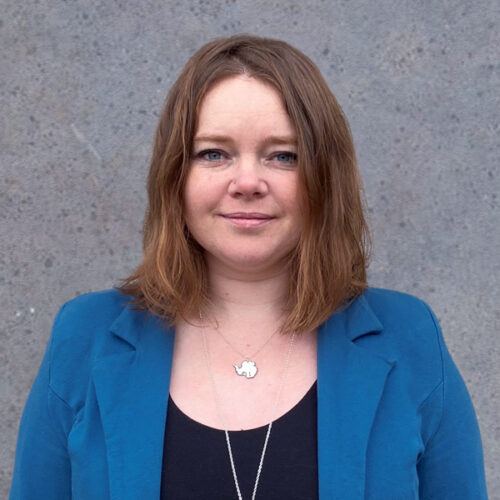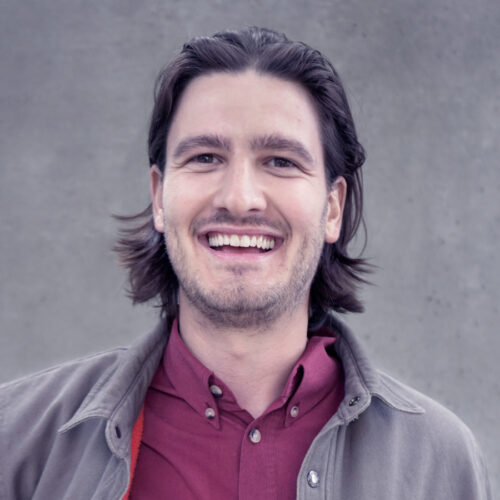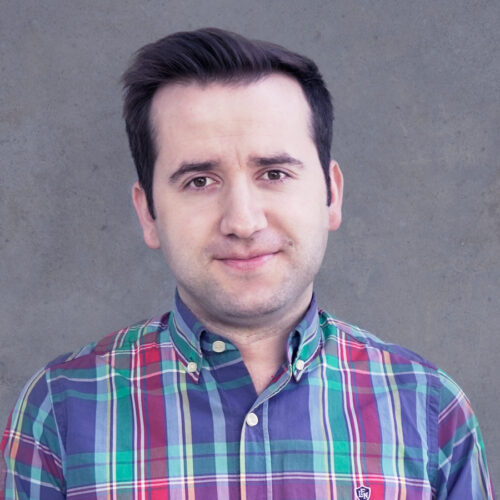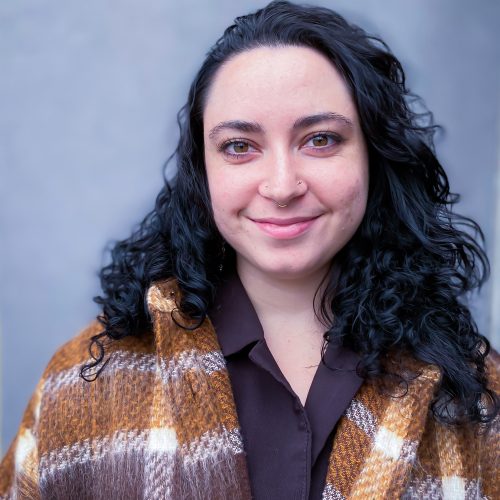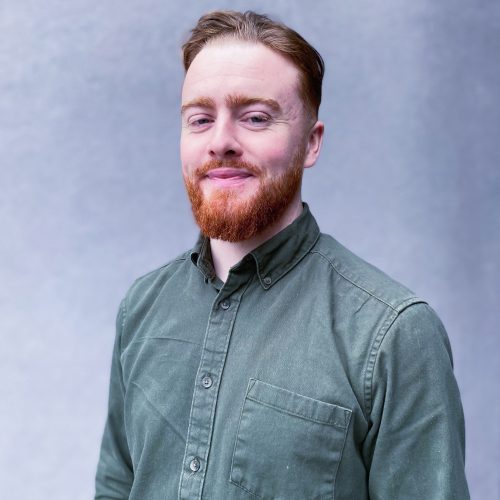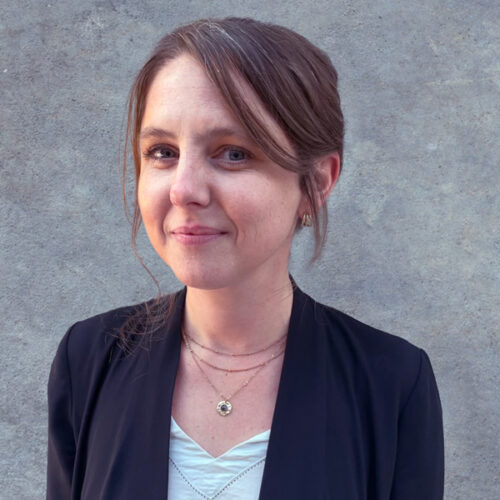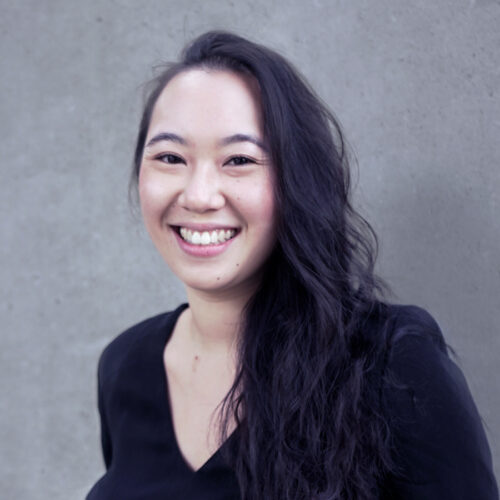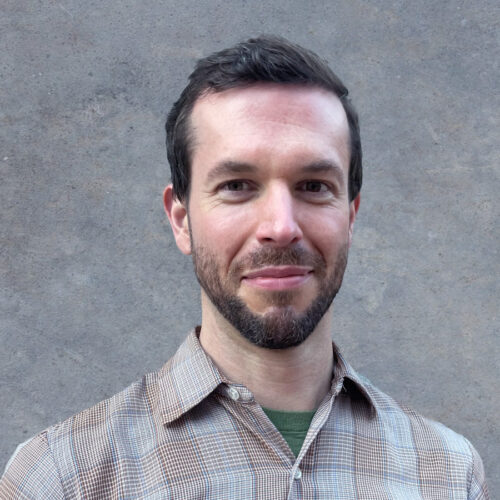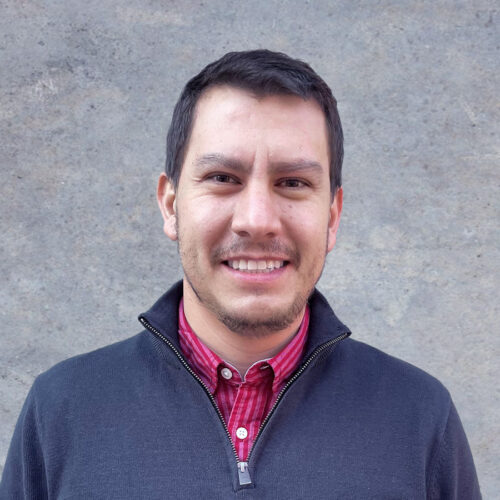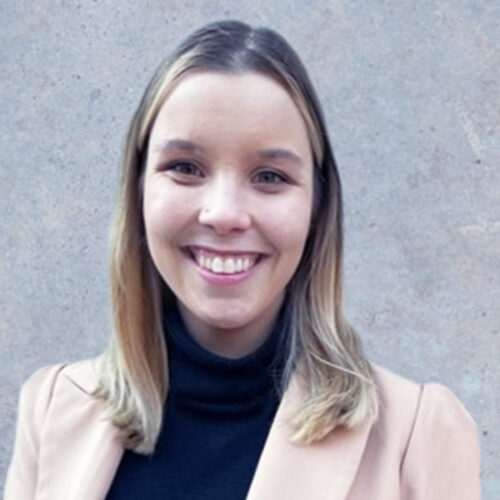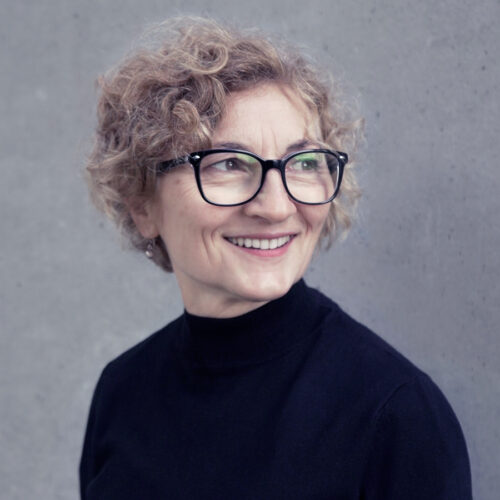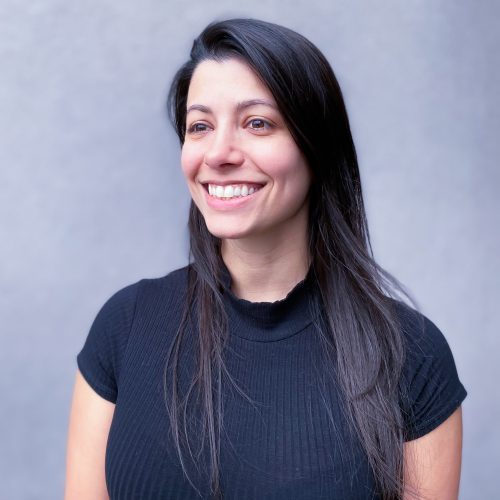 CEO
Phil Cull
Phil is responsible for the delivery of emissions reductions from Ostrom Climate portfolios and is a key member of the project development team, particularly in the high-level design and quality control role. He also is responsible for the development of carbon finance deal structures, revenue sharing arrangements and manages offtake negotiations for Ostrom Climate and its clients. Phil has been involved in project development, quality control, and financing for projects both in the clean technology and land use areas. He is a key technical review resource and leads Ostrom Climate's project due diligence. Phil is heavily involved in the Canadian cleantech community and regularly speaks on carbon finance at conferences on behalf of Ostrom Climate.
Phil's broad-based experience in financial markets and scientific training drew him to the carbon market where finance, technology, and social development intersect. Before Ostrom, he spent 10 years in London working with American Express Bank, HSBC, Société Générale, and Goldman Sachs. Phil was part of the Goldman Sachs Agency Lending global leadership team with $3.5bn in daily volumes and $2.5tn in assets.
Phil holds an M.Sc. in Climate Change and Risk Management from the University of Exeter and a B.Sc. in Applied Geology from the University of Hertfordshire in the UK. His postgraduate research focused on the European emissions trading scheme and its relationship to European power and energy prices.
CFO
Rosita Morandin
Before joining Ostrom Climate, Rosita worked primarily with start-up companies in emerging markets, managing their finances, accounting, and financial reporting. She has almost 20 years of accounting experience and she continues to build on her strengths to develop the balance, accuracy, and consistency required in her accounting and financial leadership role. Her role as CFO is primarily focused on public financial statement reporting, internal controls, and continuously improving systems and processes within the company. She also holds the position of Corporate Secretary.
Rosita has a B.B.A. and (after taking some time off to become the proud mother of twins) will soon complete her CPA designation.
Director, Client Engagement
Dawn Hancock
Dawn manages all aspects of our voluntary-market client relationships. Dawn ensures that our team is meeting each clients' needs and expectations on a timely basis. She is passionate about helping clients be more effective and productive in achieving their sustainability goals.
Before joining Ostrom Climate, Dawn helped to plan the GLOBE Latin America 2011 conference. She also managed the administration team at SLR Consulting, a Canadian environmental consultancy. Before that, she managed the database department for a software company for the financial industry—where she helped design software that automated previously manual processes—ensuring accuracy and consistency in individuals' financial portfolios.
Dawn holds a B.A. Honours degree in English Language & Literature and was certified as a Sustainability Professional by the Canadian Professional Sustainability Institute in 2011.
Client Engagement Coordinator
Carla Lorincz
Carla is responsible for supporting the Client Engagement Director on all aspects of client relationships and business development, making sure that the team is meeting all of our client's needs and expectations promptly. Carla is passionate about sustainability, biodiversity conservation, and awareness & education on climate change-related issues.
Carla's education in Environmental Science focused on Forest and Nature Management, as well as working on projects that supported species reintroduction, forest management planning, and conservation initiatives in Denmark and Germany. Carla conducted field research in Nepal for her Master's Thesis project, where she studied how nature conservation in protected areas affects local communities and rural livelihoods. She holds a B.A. in Environmental Studies from the University of Toronto and an M.Sc. in Environmental Science from the University of Copenhagen.
Senior Technical Lead, Carbon Management & Innovation
Romilly Cavanaugh
Romilly manages corporate greenhouse gas (GHG) inventories, GHG reduction initiatives, climate change risk assessment, and adaptation plans, product life cycle studies, water footprinting, and sustainability programs. She has been an environmental engineer for more than 30 years and has managed over 100 projects, working with companies such as Ballard Power Systems, lululemon, Harbour Air, Canfor Corporation, and Colliers International.
Before joining Ostrom Climate, Romilly provided a variety of consulting services to companies including environmental impact assessments, construction planning, and monitoring, government reporting, and environmental training. She has also completed environment, health and safety audits for Fortune 500 companies including Levi Strauss & Co, Abbott Pharmaceuticals, and NCR Corporation.
Romilly has an M.A. in Sustainability and Environmental Management from Harvard University, where she received the Dean's List Academic Achievement Award. She is also the recipient of the Fellow of Engineers Canada award for exceptional contributions to the profession of engineering and was the first Canadian to obtain professional accreditation in the field of ecology through the Canada Green Building Council's Leadership in Energy and Environmental Design (LEED) program.
Junior Analyst, Carbon Management & Innovation
Koushik Ram Balasubramanian
Koushik works on GHG inventories and life cycle assessment (LCA) projects. His responsibilities include compiling and analyzing data, preparing reports, and creating emission reduction strategies for a diverse group of clients. As an energy enthusiast aiming to create a positive impact on the environment, he is delighted to be working in the sustainability field, where his goal is to protect the environment from soaring global warming.
Before joining Ostrom Climate, Koushik conducted GHG emissions verification and quantification projects for various aggregate and large facilities, to enable them to comply with Alberta's Technology Innovation and Emissions Reductions (TIER) program. He holds an M.Eng. in Chemical and Biological Engineering from the University of British Columbia, and a B.Tech. in Chemical Engineering from Anna University (India).
Director, Carbon Management & Innovation
Simon Phillips
As Director of Carbon Management & Innovation at Ostrom Climate, Simon is focused on accelerating the implementation of scalable low carbon solutions across all sectors of the economy. He is responsible for the sourcing of high-value emissions reduction projects and leads Ostrom Climate's work in the areas of clean technology project development and advisory.
Simon is passionate about connecting incentives to technologies that address the climate crisis, and he brings 20 years of environmentally focused experience working in a wide range of industrial sectors, including transportation, manufacturing, renewable and non-renewable energy, pulp and paper, agriculture, advanced materials, and chemicals. Simon has been working in the climate services industry for the past decade and is a leading expert in carbon markets, environmental benefits assessment, and quantification, offset project design, validation, monitoring, reporting, and verification.
Simon holds a B.Sc. in Environmental Chemical Engineering from the University of Waterloo, and an M.Sc. in Environmental Management from the University of London's Centre for Development, Environment, and Policy. He is a registered Professional Engineer and an unregistered optimist.
Project Manager, Carbon Management & Innovation
Lauren Vincent
Lauren is responsible for supporting carbon management and innovation project development, validation, and verification. She works with a diverse group of clients on carbon management and sustainability projects. Lauren is passionate about climate action and the role clean technology has to play in driving innovation.
Lauren's previous experience includes 6 years working in both academia and consulting on a variety of natural resource and climate change projects. She is a registered Professional Engineer and holds a B.Sc.E from Queen's University and an M.Sc. in Environmental Science from the University of British Columbia. Born and raised in North Vancouver, outside of work Lauren can often be found adventuring in the local mountains.
Analyst, Carbon Management & Innovation
Ted Paul
Ted supports the Carbon Management & Innovation team by advancing GHG emission reduction and clean tech offset projects and providing high quality control and assurance across the full portfolio of CMI. He is passionate about working hard to attain the most effective solutions to the climate problem by harnessing the increasing financial momentum of domestic and international carbon markets.
Ted originally hails from Stoney Creek, Ontario but is currently based on the unceded territory of the Sḵwx̱wú7mesh (Squamish), xʷməθkʷəy̓əm (​Musqueam), and Sel̓íl̓witulh (Tsleil-Waututh) First Nations in Vancouver, British Columbia. He holds a B.A.Sc. in Civil Engineering from the University of Waterloo and while studying abroad in Geneva, Switzerland obtained an M.I.A. degree from Europe's oldest school of international relations, the Institut de Hautes Études Internationales et du Développement. Curious by nature, he is inspired by worldly free-thinkers and proponents of climate action alike and in his free time loves to snowboard deep lines down the faces of mountains, learn new skills, speak new languages, immerse himself in foreign affairs, challenge others on the sports pitch or chessboard, and read relentlessly.
Director, Domestic Land Use
Cornelia Rindt
Cornelia is the Director of Domestic Land Use at Ostrom and is responsible for the development & management of forest and other land-use carbon offset projects within Canada. She oversees the development of Projects from project design through to validation and verification and has worked with BC's Forest Carbon Offset Protocol and Verra's Verified Carbon Standard.
Cornelia has managed the Great Bear Forest Carbon Project since 2009 which has resulted in millions of verified carbon offsets being sold which has generated significant revenues for the First Nations communities in the region. Cornelia also manages the Quadra Island Forestland Conservation Project which resulted in private timber operations converted to a BC Provincial Park.
In addition to forestry, Cornelia is also focused on developing projects and protocols for both the blue carbon and grasslands sector. She is currently focused on the development of a blue carbon offset protocol for the west coast of BC to support project development in remote communities. Cornelia has also worked on international land-use projects, including an improved grasslands management project in Brazil.
Cornelia holds an M.A. in Environment and Management from Royal Roads University. She was a Kinship Conservation Fellow in 2014.
Forest Carbon Project Manager, Domestic Land Use
Eleri Harris
As Forest Carbon Project Manager, Eleri works extensively on the ongoing Great Bear Forest Carbon Project and develops new projects. She brings 13 years of experience in natural resources and climate change (from government, academia, and consulting) and has worked in the UK, Norway, and on projects across the Americas. Eleri holds a B.Sc. Honours in Geography, an M.Sc. in Climate Change, and is a certified Environmental Professional. She is passionate about all things climate change, as well as championing the development of women as leaders in science. Originally from Wales, Eleri moved to Vancouver in 2015.
Analyst, Domestic Land Use
Jack Satzewich
Jack is responsible for supporting the Domestic Land Use team from project planning stages to final verification. He works with a diverse group of clients across Canada to reach regulatory and voluntary climate goals. Jack applies a low carbon resilience lens to his work, acknowledging the necessity to address greenhouse gas emissions and reduce vulnerabilities to the impacts of climate change.
Jack has experience working in silviculture (Alberta and Ontario), academia, not-for-profit and, municipal governments. He has a B.A. and a Master of Resource Management degree from Simon Fraser University. Jack understands that it is a privilege to live, work and play on the unceded traditional territory of the xʷməθkʷəy̓əm (Musqueam), Sḵwx̱wú7mesh (Squamish), and Sel̓íl̓witulh (Tsleil-Waututh) Nations.
Forest Carbon Analyst, Domestic Land Use
Enes Satir
Enes has a Forestry background with strong geospatial mapping and modelling skills. He earned a BSc in Forestry from Turkey and an MSc in Forestry from the University of British Columbia, Canada. Enes is passionate about sustainable forestry practices and understanding how these practices affect local communities. His research interests include forest carbon modelling and IFM practices.
Enes joined Ostrom Climate in 2021 as a Forest Carbon Analyst, in this role, he is supporting project development validation and verification through forest carbon quantification, growth & yield modelling, and geospatial analysis. Outside of work, you can find Enes enjoying photography around Vancouver.
Qualitative Analyst, Domestic Land Use
Audrey Valerio
As a Qualitative Land Use Analyst, Audrey supports the development of land-use carbon projects in North America through work in project design, social and biodiversity impact assessments, feasibility studies, and the creation of informational material around the carbon marketplace.
Audrey has a background in a variety of sustainability spaces. She earned a B.Sc.in Global Resource Systems with a specialization in Sustainable Agriculture in the Faculty of Land and Food Systems at the University of British Columbia, Canada. She has diverse hands-on experience in land and nature-based work, including agricultural harvest analysis, agroecological management and education, horticultural science, and other green workspaces.
Qualitative Analyst, Domestic Land Use
Craig Moore
Craig is responsible for supporting the Domestic Land Use team in the design, risk assessment and implementation of multi-stakeholder emissions reduction land-use projects across Canada. He works with clients from diverse backgrounds to ensure that these projects meet the necessary and relevant standards, including the Verified Carbon Standard and the American Carbon Registry Standard. Craig understands the importance of reducing global greenhouse gas emissions and is determined to play his part in helping reach net-zero carbon emissions by 2050.
Craig's previous experience includes a research intern position with the International Rice Research Institute in Vietnam where he worked with a team of scientists on a project that assessed the impacts of climatic variability on the maize crop in agricultural areas of Vietnam, and most recently as an environmental technician in Vancouver, Canada. He holds a B.A. and a M.Sc. in Climate Change, Agriculture and Food Security from the University of Galway in Ireland.
Director, International Land Use
Jane Boles
Jane brings 14 years of experience in forest carbon to Ostrom's International Land Use department. As Director of the International Land Use team, she oversees the design and implementation of nature-based solutions to climate change across Asia, Latin America and Africa. Working primarily but not exclusively with voluntary offset markets, the team splits focus between REDD Improved Forest Management, and smallholder-based climate smart agriculture. Jane is committed to developing land use interventions with credible and transparent accounting, equitable benefit sharing structures, and tangible on-the-ground impacts.
Prior to working with Ostrom Climate, Jane worked with the Canadian International Development Agency (CIDA) in Cameroon, as well as with various private sector and non-profit forest conservation organization. Her academic background is in environmental geography and political science, with a focus on the political and financial dynamics of natural resource management in the global south. She has planted about 950,000 little trees by hand. Most survived.
Land Use Carbon Analyst, International Land Use
Christie Quon
As a Land Use Carbon Analyst for the International Land Use team, Christie is passionate about emissions reductions projects that provide both social and environmental benefits on a local and global level. Christie is responsible for supporting land use project development, geospatial analysis, and validation and verification through carbon quantification.
Before joining Ostrom Climate, Christie worked for various academic and governmental institutions across Canada, India, and Taiwan, where she gained diverse research experience in climate change, forestry, and conservation. She holds a B.Sc. in Natural Resources Conservation from the University of British Columbia and majored in resource management, policy formation, and planning within an international context.
Forest Carbon & Geospatial Scientist
Trevor Jones
Trevor is responsible for overseeing the technical requirements of the geospatial and forest carbon components of international projects. Trevor leads or provides guidance on boundary delineation, land-cover mapping, estimating forest carbon stocks, quantifying forest dynamics, and modelling future change and emissions scenarios.
Trevor has 20 years of experience using remotely sensed data and field measurements to quantify and contextualize the distribution and dynamics of forests in Brazil, Canada, Costa Rica, Jamaica, Madagascar, the Philippines, the UAE, and the USA. In Madagascar, while working with the marine conservation NGO, Blue Ventures, he helped establish the Blue Forests Project leading to their flagship Tahiry Honko Plan Vivo project. Trevor also helped establish and currently advises UBC's Professional course-based Master of Geomatics for Environmental Management (MGEM) Program.
Trevor holds a B.A. in Geography and an M.A. in GIS from Clark University and a Ph.D. in Forest Resources Management from the Integrated Remote Sensing Studio in the Faculty of Forestry at the University of British Columbia.
Qualitative Analyst, International Land Use
Rubén Leiva-Montoya
Rubén is responsible for supporting the International Land Use Director in the design, risk management, and implementation of nature-based solutions, with a focus on climate smart agriculture and agroforestry.
Rubén's previous experience includes working with smallholder farmers primarily with coffee in Peru and Colombia, value chains and governance of farmer organizations (associations and cooperatives). He conducted field research in the Brazilian Amazon for his master's thesis, where he assessed the process of implantation of a REDD+ pilot project using theories of participation and legitimacy. He has a B.Sc. in Political Science from the National University of Colombia and a M.Sc. in International Development Studies from the Norwegian University of Life Sciences.
Analyst, International Land Use
Skylar Kylstra
Skylar works with clients in the design and implementation of multi-stakeholder emissions reductions land-use projects, such as avoided deforestation, ecosystem restoration, and climate-smart agriculture. Skylar is responsible for supporting project management, which includes project design documentation, risk assessment, data analysis, monitoring, and reporting. Skylar ensures that projects meet international standards, such as the Verified Carbon Standard and Climate, Community, and Biodiversity Standard.
Prior to joining Ostrom Climate, Skylar worked at the University of British Columbia's Faculty of Land and Food Systems as a research technician, where she collaborated with interdisciplinary teams to conduct research in the realms of land and water management. As part of that role, she also instructed a graduate-level course in Land and Water Resource Evaluation. Outside of her day job, Skylar has been involved with the British Columbia Council for International Cooperation's youth climate branch as a member and co-coordinator for delegations to the UNFCCC COP25 and COP26 conferences, and also completed a social impact finance research fellowship with the HSBC Social Innovation Academy. She has been a contributing author to several peer-reviewed journal articles, policy briefs, and newspaper articles related to her research and policy advocacy work. In her free time, she enjoys gardening, snowboarding, and cooking. She holds a B.Sc. in Global Resource Systems and a Master of Land and Water Systems from the University of British Columbia. Skylar is a Registered Professional Agrologist certified by the British Columbia Institute of Agrologists.
Controller
Slavica Leporis
As a member of a small accounting team, in addition to her regular contribution to quarterly and yearly financial reporting and audit support, Slavica is responsible for lots of hands-on accounting processes and ad-hoc reporting.
Before joining Ostrom Climate, Slavica spent 4 years with Ledcor Group of Companies' Corporate Finance team, and before that she worked in various accounting positions for 14 years, within tire distribution and the auto-parts marketing industry.
Slavica holds CPA Designation from the CPA Association of BC, Canada, and a B.A. in Economics from the University of Novi Sad, Serbia.
Director of Finance
Paula Cabral Achilles
Stay updated with Ostrom Climate. Join our mailing list.