 CLIMATE SOLUTIONS ADVISORY
Ostrom Climate has worked with numerous organizations to minimize their climate impacts and adapt to a changing climate. We identify practical and cost-effective climate solutions to support our clients in making the best decisions for their organizations and the planet.
Ostrom Climate has completed numerous life cycle assessments (LCAs) to quantify the impacts of our clients' products throughout every life cycle stage and to pinpoint areas for environmental performance improvement. We use methodologies that are based on best practice standards and protocols.
Some of the benefits of conducting an LCA include:
Differentiating a product from the competition by highlighting its environmental benefits using science-based metrics
Identifying environmental protection and cost-saving opportunities within an organization and its supply chain
Incorporating environmental liabilities into decision-making processes such as selecting capital investments that reduce environmental impacts
Mitigating environmental, financial, and regulatory risks
Ostrom Climate's LCA reports have frequently been used to obtain funding from governmental agencies and private investors for the development of promising new technologies, and have also been transformed into eye-catching marketing materials for product promotions.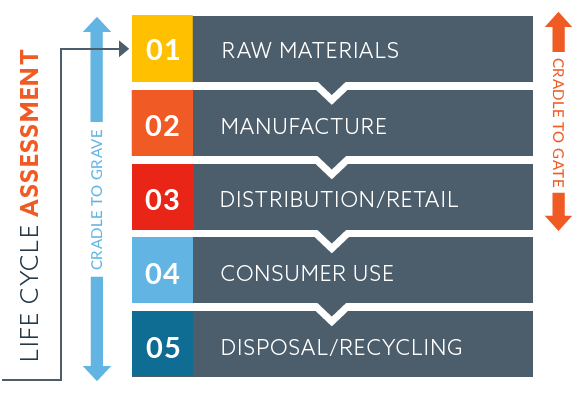 Ostrom Climate works with our clients to measure and minimize their water footprints, which we quantify through various lenses including corporate operations, supply chains, and the life cycle of products. Our studies are conducted following the industry-standard Water Footprint Assessment Manual and include the quantification of "green", "blue", and "grey" water consumption as defined in the manual.
Ostrom Climate helps our clients establish effective sustainability programs that embed environmental action into every facet of their organizations. We have worked with organizations to optimize the environmental performance of their product and service offerings, develop and launch offset-related campaigns, apply for eco-awards, engage with media on sustainability accomplishments, and create opportunities for effective customer, supply chain, and employee engagement.
Ostrom Climate's Marketing and Client Engagement team specializes in helping organizations to showcase their sustainability achievements including GHG emissions reductions, and to build compelling narratives, educate consumers and employees, and encourage other industry players to act.
Click here for more information on our work with past clients and our current offerings.
For more information on our work with clients and our current offerings, please contact us.
Stay updated with Ostrom Climate. Join our mailing list.